[Title]
[text TOC]
[image TOC]
[Site Search]

[Donation]
| | Author | |
| --- | --- | --- |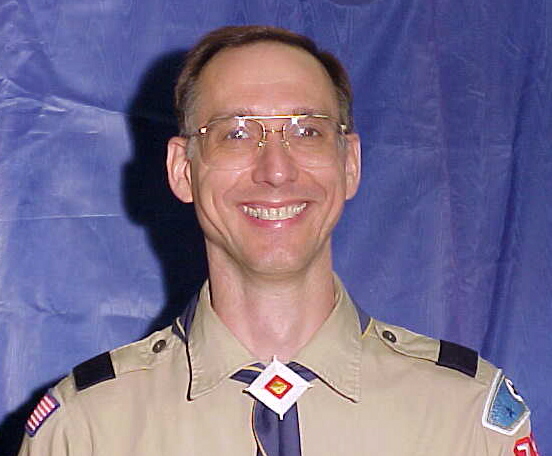 Vince Hale grew up in Louisville, Kentucky. He had a natural interest in science and nature that his parents encouraged. From an early age, small objects fascinated him. He was in Boy Scouts only a couple of months before the troop folded, but in that short time he made his first neckerchief slide. His father was handy with wood, metal, any material and tool. He could fix or make just about anything. His Dad taught him enough about tools and materials that he wasn't afraid to try something new.
He graduated from the University of Louisville in 1977 with a Masters of Engineering Degree in Computer Science. He was married in 1983 to Ange Szwast and had three boys.
In 1992, he became a soccer coach and Cub Scout den leader for his oldest son. It was obvious to him after only a short period of time that Scouting was where he wanted to spend his time and effort. This was mainly due to the focus of the Scouting program on teaching about God, country, family, and self. Scouting places an emphasis on values, helping others, and nature. It's the best way for boys to learn and practice leadership skills. Boy Scouts is a well-structured organization that enabled him to get more involved in activities with his sons.
Vince has been a Cub Scout den leader for all three of his sons through all of their Scouting times (which meant occasionally having two Cub Scout dens at the same time). He became an Assistant Scoutmaster in 1996 when his oldest son crossed over to Boy Scouts. He became Scoutmaster in 2003 after his youngest son joined the troop. In 2005, he earned Wood Badge as a member of the Magnificant Antelopes.
The first couple of years that Vince was in Scouts, he did not make very many slides or do many crafts. He was thinking to come up with ideas to get the boys to wear their uniforms more frequently. He got the idea that if the boys made a neckerchief slide that they liked, they would want to show it off. The easiest and best way to show it off was to wear it with their uniform.
This led to many experiments making various slides and crafts. His new slides caught the boys' attention. He started using slides to keep them observant - complimenting anyone who noticed a new slide. Many of his slides were related to the theme of the meeting. It wasn't long before the boys were asking to make their own slides.
He started out slow; making only a few new slides a year. Then things really started to pick up speed. He became familiar with many types of crafts. But the big difference came when he changed his way of thinking and looking at things. Now, one of his first thoughts when he sees a new craft is "How can I make that into a neckerchief slide?" Another change in his thinking is triggered by the size of an object. When he sees an interesting object less than about three inches, he thinks, "Could I make a neckerchief slide out of that?" These changes occurred over a long period of time. The change was very slow and subtle. He finally realized that his thinking had changed when he was replacing the drain in the bathroom sink. It was a polished chrome ring with a chrome stopper in it. He was working on the pipes and his mind began to wander (as it often does) to Scouts. Then this light went off in his head -- "I bet that drain would make an interesting neckerchief slide." And so it did. So whenever you are looking thought a craft book, or a Scouting magazine, or walking through a store, or actually anytime, be on the alert for things that could be used as neckerchief slides.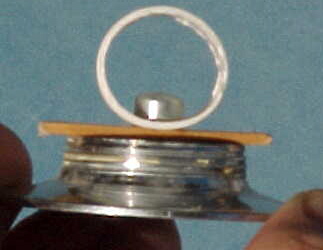 As of 2002, he has made over 550 neckerchief slides and is adding to his collection at the rate of about 75 per year. As a result of all this work he probably has the most exciting, unique, and diverse selection of neckerchief slides in the world. Photos of his display are shown on the Slide Display page.


Copyright © 2001 Vincent Hale