[Title]
[text TOC]
[image TOC]
[Site Search]

[Donation]
| | Dime on Pin | |
| --- | --- | --- |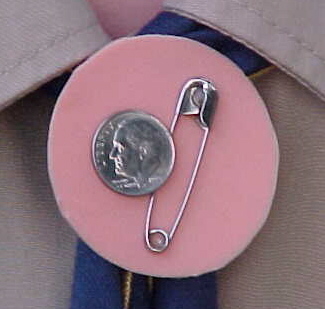 This makes a good award neckerchief slide. I'm not sure where the idea came from.
Materials
Tools
Backing of Foam or Leather
Safety Pin
Dime
"D" PVC Ring
Hot Glue
Glue pin on backing.
Glue dime on top of pin.
Glue on PVC ring.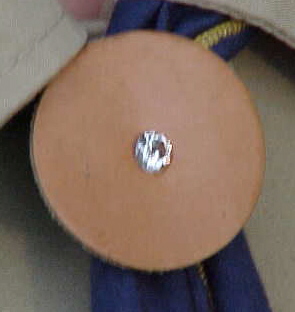 This isn't a diamond pin either, but it looks impressive!


Copyright © 2001 Vincent Hale