[Title]
[text TOC]
[image TOC]
[Site Search]

[Donation]
| | Web Site Awards | |
| --- | --- | --- |

I am honored and proud that the following have deemed this site as worthy of receiving their awards. They are accepted with great honor. My thanks to the evaluators and the time and effort they put into the evaluation and their web sites.

Nu-Horizon Design Studio
Superior Resource Site Community Award and Scouting Merit Award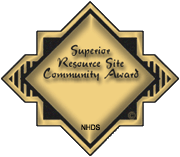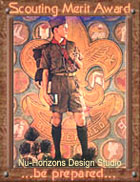 January 2004


We thank you for inviting us to visit your home on the Internet. We applaud your site's ease of navigation, obvious hard work, and admirable content. It is with great pleasure that we give you the Scouting Merit Award, as well as our Resource Award. Should you list your awards by country, this award is from Canada. Regards, Lynne M.



Creativity Portal
Golden Crane Creativity Award


January 2004


Thank you for suggesting your Web site, Exciting Scout Craft, to the Creativity Portal. After visiting your site we are pleased to have been introduced to such a quality, inspirational crafting resource!
The GCCA is given to select sites providing free instructional information for arts, crafts, writing, and other creativity related topics. We believe that sites like yours deserve special recognition for freely teaching others how to develop their creative skills and talents.



International Association of Web Masters & Designers
Golden Web Award

February 2004

COMPANY
AWARD NAME

AWARD DATE


TEXT FROM AWARD




Copyright © 2004 Vincent Hale